Termites are one of the most destructive type of pests. Though, termites are small in size, but they are capable of causing immense harm to the furniture and some of other things in the domestic and commercial places. Therefore, termite controlis extremelyimportant for not just houses, but also workplaces, warehouses etc.
A lot of service providers across the world offer world-class termite controls services, and one of the best termite control solutions in India is Home Care.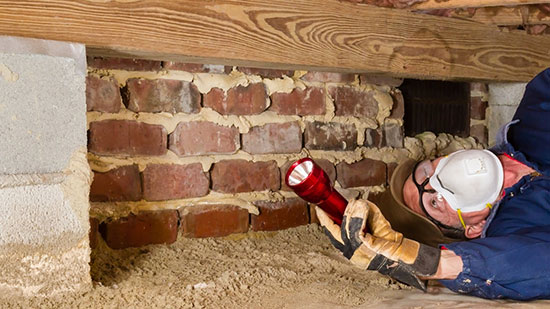 Here's why you should choose Home Care for termite control services:
Comprehensive termite inspection
We have an extremely experienced team of termite control professionals who ensure termite control in Gujarat.Termite inspection is extremely fruitful, and it can be done in any season. Therefore, you can contact Home Care for termite control in Rajkot or any other part of Gujarat all around the year. Termites generally do not hibernate and they remain active throughout the year. Thus, termite control can be done in any month. Also, to identify each and every breeding area of the termite, it is utmost important to contact the world-class termite control specialists. Home Care has on boarded some of the finest termite control experts across the world. They are skilled enough to find out even the most hidden areas where termites could be found. Also, the experts willcome up with highly efficient ways to curb the breeding of termites.
High quality material
One of the key reasons to choose Home Care over any other termite control service provider is because the company uses high quality material for pest control. Also, the material that we use doesn't cause any harm either to the environment or to the home. Also, you may not have to vacate the whole house or office when termite control happens. We believe in satisfying the clients by offering topnotch services. Our main priority is to use the best quality, world-class material that lasts long.
Economical termite control solutions
Home Care should be preferred over tons of other pest control solutions because we offer cost-effective termite control services Gujarat. We tailor plans based on the specific requirements of the customers. If you want to contact Home Care for termite control in Ahmedabad or any other part of Gujarat, then rest assured that you will be offered the best package with the best possible pricing.
Additionally, Home Care offers both pre construction termite control and post construction termite control at reasonable rates. If you want to know more about the services, please feel free to contact the experts at Home Care.
Termites can cause severe damage to the houses and commercial places, therefore, it is extremely important to eliminate termites. In order to make sure that you get rid of the termites completely, you would have to get in touch with a leading pest control service provider like Home Care.