Pests are harmful for any commercial or domestic place. Pests are of different types, like ants, termites, cockroaches, flying insects, spiders, lizards etc. Therefore, general pest control services are very important for any place, be it your house, office or warehouse.
Home Care offers top of the line pest control services in Gujarat, therefore, whenever you want to free your place from pests, get in touch with us.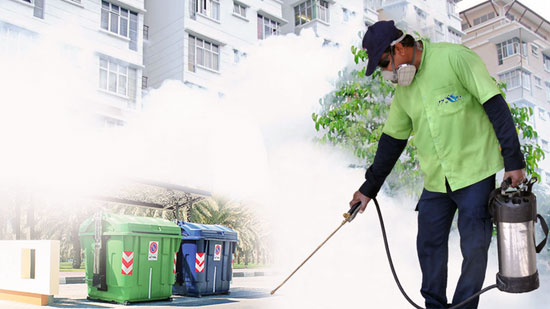 Here's why you should opt for the general pest control services:
Pests damage the property
Pests, like a termite, are extremely dangerous for homes and they damage the property. They cause severe harm to the furniture and other material in the house or office. Also, if the house or office has wooden pillars then they get damaged as well. Additionally, even ants have the tendency to damage the house, especially, if they start destructing the inner wiring, etc. Our home or the office is an investment, and we would not want to place or anything that's kept in the place to be damaged. Therefore, office pest control and home pest control, both are equally important.
Pests cause harm to our health
One of the biggest reasons to opt for pest control for home or pest control for offices is because pests cause harm to the health of the people. Pests may make you fall ill as there are a lot of illnesses which are caused by pests, for example, malaria, etc. Therefore, if you want to say fit and healthy, it is extremely important to opt for office pest control or home pest control from a govt approved pest control company like Home Care.
Cleanliness matters
There are plenty of health benefits of pest control in Ahmedabad or pest control in Rajkot, as discussed above. However, apart from the health benefits, there are several other benefits of pest control as well, and one of them is cleanliness. Elimination of pests leads to a cleaner house or workplace. Also, some pests may cause itching or allergies. Removal of such pests from the house will not only help you clean the house or office, but it will also eliminate the possible health hazards.
Reasons to choose Home Care
The company offers topnotch pest control services across the state.
We use only the highest quality material for elimination and prevention of pests.
Our pest control services work for a very long period of time.
You won't have to get pest control done very frequently if you opt for services offered by Home Care.
Home Care takes care of the cost of the services.
We use special material that doesn't harm the environment in any way possible.
We have a huge team of expert pest control professionals.
We believe in inspecting the place thoroughly before offering the service.
Home Care is one of the finest pest control service provider. Please get in touch with us for more details.